In recent years, biological cosmetics have become a fever and are very trusted because of their effectiveness and biological cosmetic lines all contain natural extracts with very high concentrations. This is good for the health of our skin, and also meets the criteria of "environmental protection". Next, let's find out with Shizencos!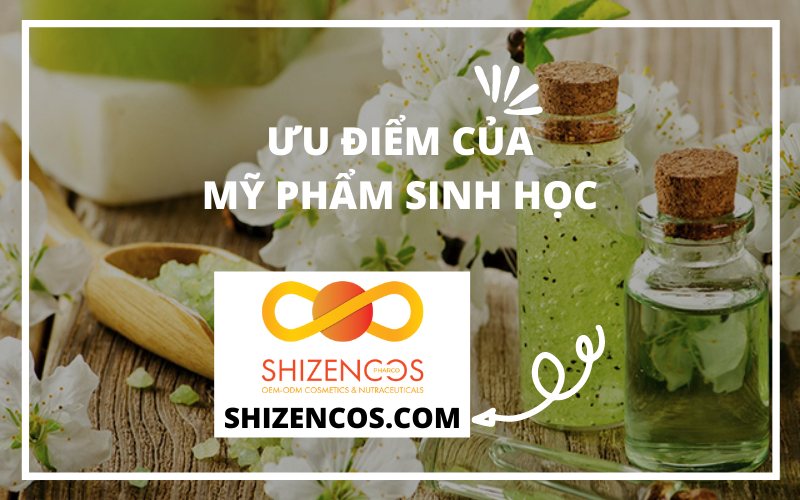 1. Biotechnology in cosmetics.
The bio-cosmetic industry has appeared quite a long time ago and in recent years, many people have been interested. Bio-cosmetics spread from Europe to Asia in the cosmetics consumer market when research on technology and ingredients had positive effects.
Biological cosmetics often contain ingredients extracted from nature, some products are about 95 – 100% organic according to non-GMO (genetically modified plant) standards. Combined with the power of biotechnology, the bio-cosmetic industry makes its mark. Most recently, biotechnology has made many contributions to the production of vaccines in the context of Covid-19.
Applying biotechnology to the production of cosmetics helps ingredients in cosmetics not only act on the surface or epidermis but also reach the target area of the skin to be treated. Biotechnology contributes to a number of premium bio-cosmetic brands that have a positive effect on the skin.
2. The difference between biological cosmetics and other cosmetics.
In this article, let's evaluate on two aspects: Organic ingredients and increasing effectiveness come from 4 popular cosmetic lines today: Ordinary Organic Cosmetics, Conventional Cosmetics, Cosmeceuticals and Cosmeceuticals. biological cosmetics (Organic cosmetics produced using Greentech technology – Biotechnology).
In terms of Organic ingredients (Currently popular ingredients make the green revolution because of its safety, non-irritating even for especially sensitive skin): It is easy to see that the absolute winner is on the right side. about regular organic cosmetics and biological cosmetics. Considering these two lines alone, biological cosmetics account for 95-100% of which Organic cosmetics usually account for at least 70% of Organic ingredients).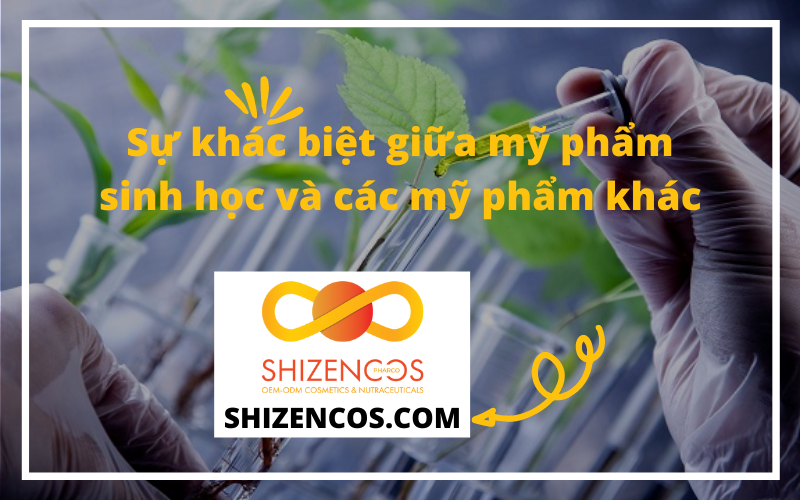 In terms of effectiveness: Pharmaceutical cosmetics and bio-cosmetics are highly rated for their effectiveness, it can be said that this is an even race between the two product lines. There are even professional beauty solutions applied at Spas, beauty salons, and Clinics that only use biological cosmetic products that show a difference right after the first application and can be evaluated by naked eye as well as demonstrating the effectiveness through the indicators on the dermatoscope.
To choose a reputable cosmetic processing facility, contact Shizencos immediately. Shizencos will answer all your questions and guide you in the best possible way, thank you for reading the article!