It can be said that lip color is always an issue that women are always concerned about. A few people with good lip balm will not darken much, but most women have very few habits of thorough lip care and use lipstick a lot. That's why Shizencos will tell you "how to make your lips naturally rosy"?
A. Exfoliate your lips
1. Exfoliate your lips with coffee grounds and olive oil.
Although the taste of coffee grounds is not very pleasant when applied to the skin, the caffeine content in coffee has the effect of rejuvenating the lips, keeping the skin fresh and attractive.
2. Brush your lips with a toothbrush.
You can use a fine-bristled toothbrush. Wet your toothbrush with warm water, then scrub your lips in a circular motion, then brush gently for a few seconds. Your lips will look fresher when you're done.
3. Exfoliate your lips with white sugar, lemon and honey.
With a rich composition of nutrients, honey has the effect of softening and soothing the skin, while helping to have natural anti-inflammatory and antiseptic properties, providing essential antioxidants. While lemon contains acids that help exfoliate and cleanse the lips, the sugar particles will help remove excess, flaky skin.
B. Moisturizing lips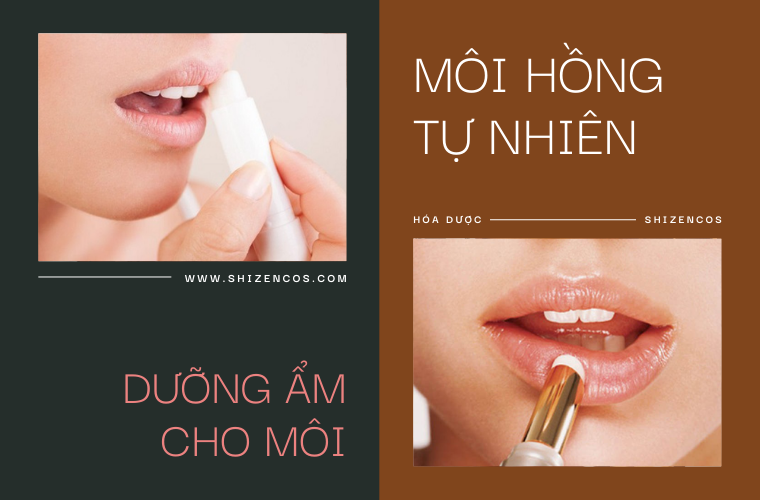 In addition to exfoliating your lips, moisturizing your lips is also necessary to help your lips have a good natural color. To keep your lips moist, right after removing dead cells, you can use available lip balm or you can use ingredients that moisturize the lips such as olive oil, honey or honey. milk… Besides, you can also create your own lip balm by dissolving 1 tablespoon of honey with 3 tablespoons of coconut oil. Add a few drops of essential oil along with your favorite flavor like mint. Then you should pour the above mixture into the same jar. Wait for this mixture to harden and you can use it. You can do this about 2-3 times a week.
C. How to make lips pink naturally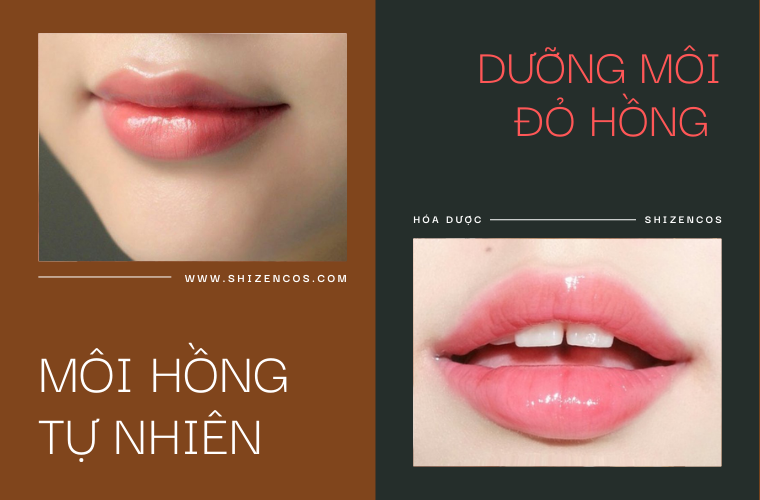 1. Lip balm with a mixture of sugar, honey, lemon, vitamin E.
If you are so busy during the day that you don't have time to beautify your lips, then why don't you try beautifying your lips at bedtime? Lip balm while sleeping is not a bad idea. Night is the most suitable time for lips to regenerate beauty. Therefore, during this time you can take advantage of Vitamin E as a lip sleeping mask.
2. Pink lip balm with brown sugar and honey.
One of the main reasons why lips become darker is due to the accumulation of dead cells. Therefore, natural exfoliating mixtures appear to be quite effective in peeling off dead skin, making lips smooth and soft.
Brown sugar and honey is an extremely popular home exfoliating ingredient, effective enough without causing discomfort.
Sugar is rich in antioxidants that help protect lips from sun damage. Sugar contains glycolic acid which conditions the lips and prevents them from environmental toxins. The enzymes in honey help lighten the color of your lips. Honey is also a moisturizing ingredient that helps make lips softer and reduces peeling.
Doing:
Take 1 teaspoon of brown sugar (or white sugar) and 1 teaspoon of pure honey.
You just need to mix the ingredients together and rub on your lips for 1 – 2 minutes.
Then rinse with plain water.
Although exfoliating is great, you shouldn't do it too often because it will make your lip skin more sensitive. Therefore, you should only apply this tip about 2 times per week to get satisfactory results.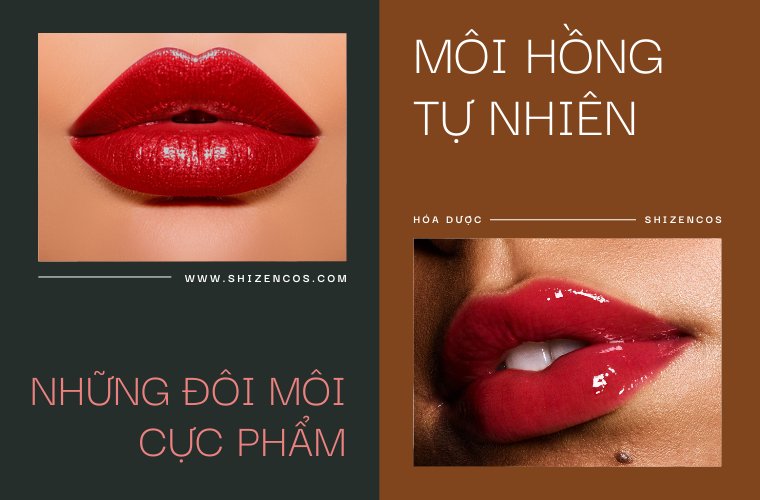 3. Nourish your lips with milk and rose.
You use a little unsweetened milk and add a few rose petals to soak for a few hours. Note that you should wash rose petals with salt water before you use them. Then you grind this mixture so that the rose petals are as crushed as possible. Next, you should add half a teaspoon of honey and then apply this mixture on your lips for 15 minutes and rinse with warm water. Repeat this every day, you will get a naturally plump and red lips.
4. Lip balm with beetroot root.
Try giving beet root powder. Beetroot root powder is also considered an effective natural lipstick that helps you have natural red lips without the need for makeup. The natural powder is made from dried radish and has a deep red color in it. Mix some flour together with olive oil to make a paste. Use a cotton stick to apply this mixture to your lips and leave for about three minutes, then rinse with warm water. Repeat to make the lips as red as you want.
5. Nourish lips with red-pink fruit juices..
Besides, you can effectively reduce dark lips by applying thinly sliced cucumber to your lips for about 5 minutes a day. Cucumber contains a lot of water that will make your lips softer and brighter.
No need to spend money and time on choosing cosmetics. Now, these fastest ways to make natural red lips will help girls have soft, attractive and especially extremely safe lips.
To choose a reputable cosmetic processing facility, contact Shizencos immediately. Shizencos will answer all your questions and guide you in the best possible way, thank you for reading the article!