The cosmetics business market in Vietnam is still very vibrant with extremely rapid growth. It can be seen that people's demand for cosmetics and beauty products is increasing, so cosmetics business is a very potential field in the near future with the participation of investors.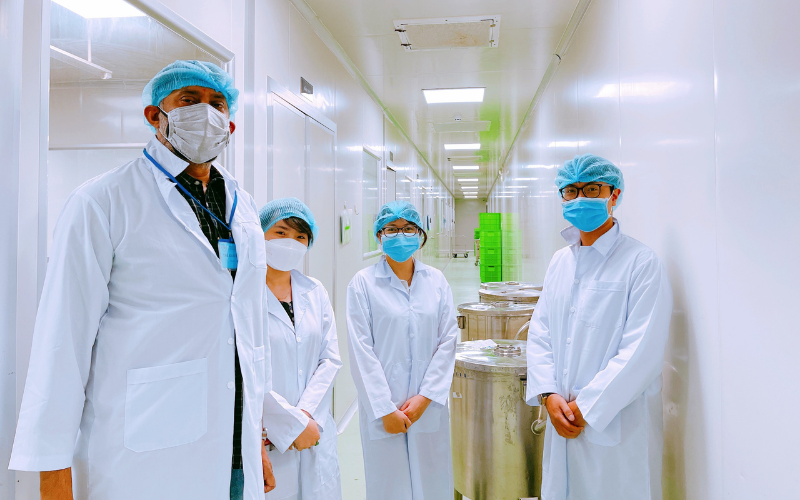 Overview of the cosmetic business market
The Vietnamese cosmetics market currently has a revenue of about 15,000 billion VND/year (approximately 700 million USD). According to Nielsen, Vietnamese consumers' spending on cosmetics is not much, on average only 4 USD/person per month, while in Thailand it is 20 USD. However, the cosmetics business market in Vietnam has achieved high growth, reflected in the increase in the number of people wearing makeup as well as the amount of money they pay for makeup and skin care products.
Imported cosmetic products are always trusted and appreciated by Vietnamese consumers because of the quality they bring, especially products originating from developed countries.
Currently, not only are cosmetic products with international brands trusted and highly appreciated by consumers, but cosmetic brands produced in Vietnam have also built a place in the minds of consumers. use.
Aware of this user preference, many individuals and businesses have quickly seized the opportunity to build their own cosmetics brand. Many founders have introduced many high-quality cosmetic products to the Vietnamese market with eye-catching brand identities and attractive advertising strategies.
Develop your own cosmetic brand
Businesses have to spend a lot of time, effort and money to establish an exclusive cosmetic brand. In addition to preparing solid financial resources, founders must also participate in specialized courses on cosmetic production and knowledge of business development and brand promotion.
To save time and reduce pressure in the process of building and developing a private cosmetic brand that has a mark on the market, businesses can completely cooperate with a reputable cosmetic manufacturing unit – where we create exclusive cosmetic formulas with you with modern factory lines, ensuring product quality and safety. In addition, these units will also offer service packages on consulting on packaging design to suit market tastes, legal advice in the process of announcing cosmetic brands and proposing solutions. Promotional strategies help you create and develop your brand and sales channels.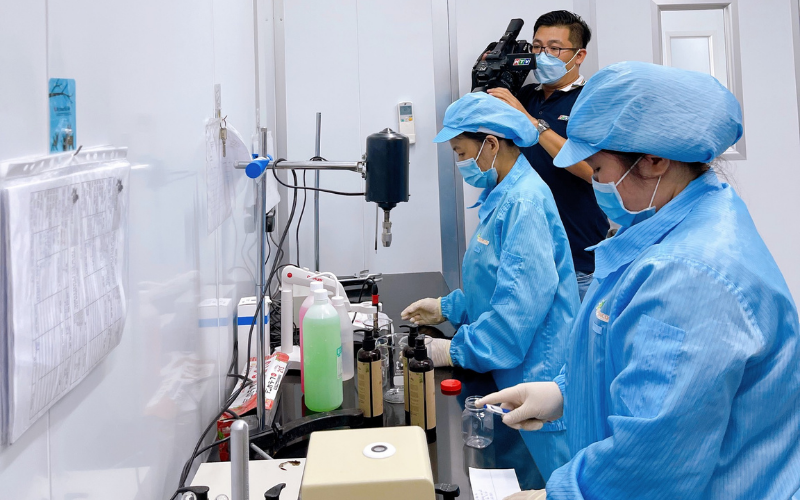 In order to meet the maximum needs of customers, Shizencos Chemical and Pharmaceutical Company Co., Ltd offers a diverse production portfolio including: Skin care, body care, makeup and product lines. Intensive care products. Besides, the company also processes functional food lines according to customer needs.
Shizencos Pharmaceutical Chemical Company's 2 production factories are built on an area of 9000m2. The entire production line, modern factory equipment, and production technology meet GMP and CGMP ASEAN and ISO standards, aiming to meet export standards for the Asian market.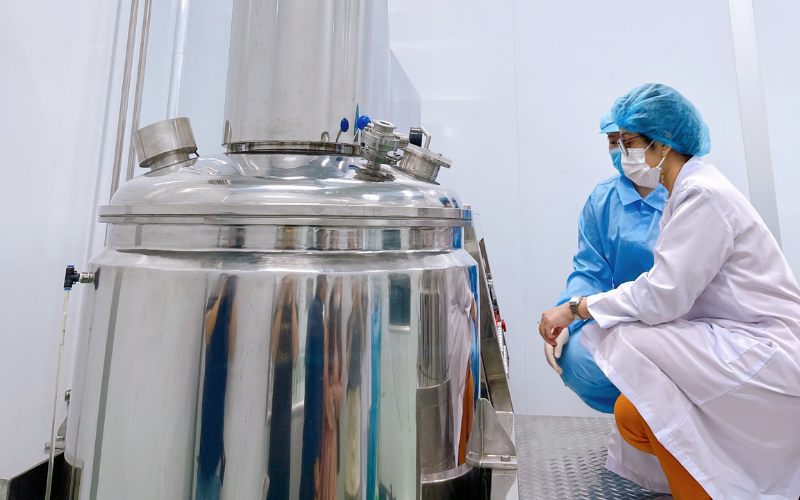 As a cosmetic manufacturer with an OEM/ODM service business model, Shizencos Pharmaceutical Chemistry Company with an ecosystem provides a full package of services to build and develop a high-quality cosmetic brand, including :
– Cosmetics factory meets international standards with the ability to meet the production and processing of a variety of cosmetic product lines to serve all customer needs.
– Research and Development Center aims to research and develop new products from ideas or sample products provided by customers into viable business plans.
– The Testing Center ensures product quality and safety with production and quality control processes that meet international standards through GMP, CGMP Asean, ISO certifications.
– The legal support department will support customers in the process of transferring projects that have already built a brand, helping customers save time building their own careers.
– Marketing agency provides comprehensive marketing services, proposes strategies to help customers create and develop brands, build distribution channels and increase sales revenue.
– A team of professional consultants is always ready to accompany customers to advise and support the most optimal services.