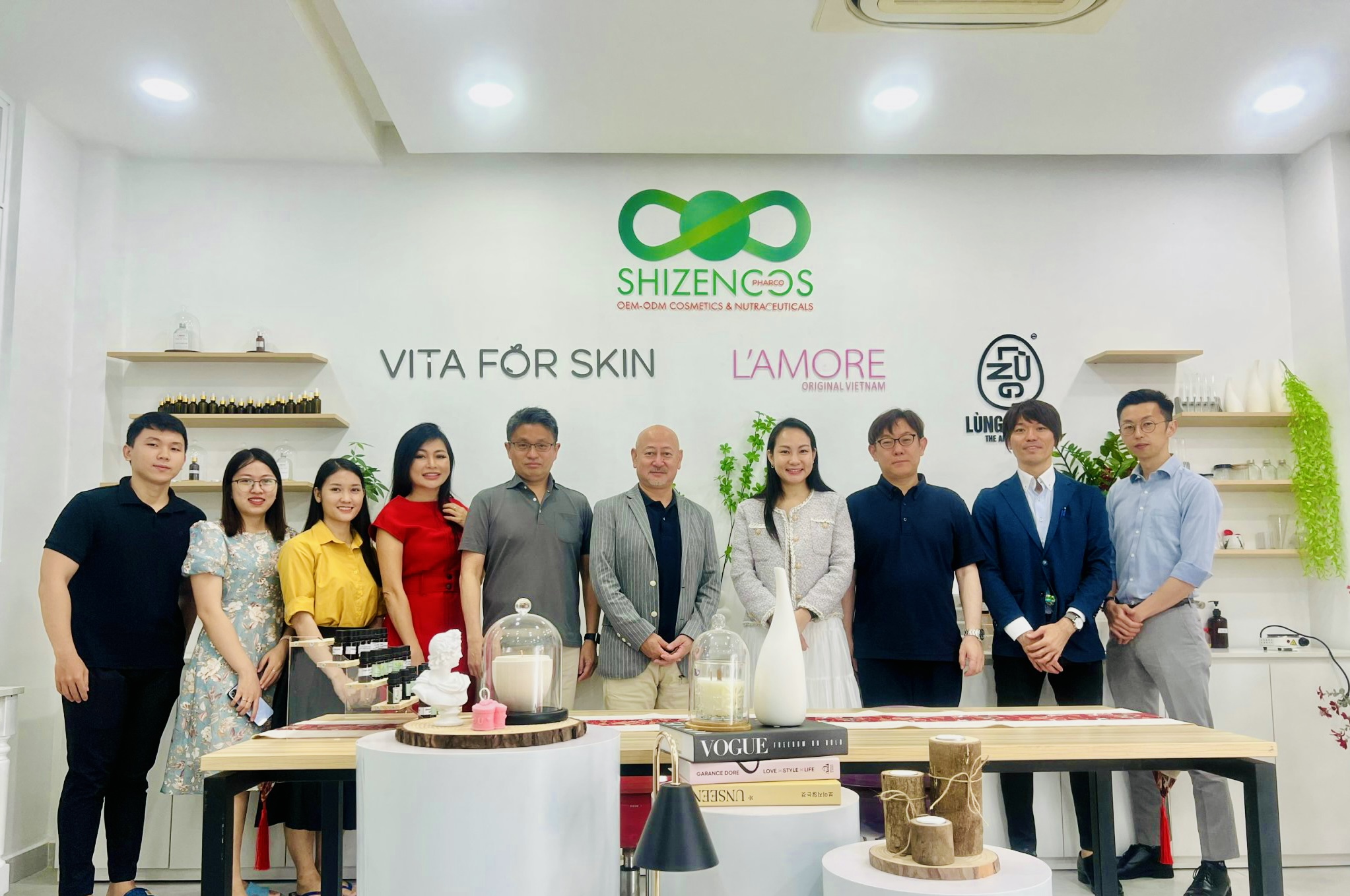 The secret to Shizencos Vietnam's success in the cosmetics field is its close association with partners who are leading Japanese experts. We are committed to providing customers with not only cosmetic formulas  but also total production technology line solutions. Our vision is to enhance the value of Vietnamese cosmetics, and this is always at the heart of all our activities.
We are always constantly looking for the most optimal and comprehensive production processes to help your businesses in the cosmetics field become easier and more effective than ever. With our extensive network and combination of expertise and creativity, we are confident that we can lead you to success in the competitive cosmetics industry.
In addition, we also pay special attention to those who love cosmetics or want to learn a stable career. We not only help you create cosmetic products that meet high standards and quality, but also provide you with all documents and cosmetic production formulas that have been tested by Shizencos Vietnam's qualified experts. Thorough investigation and appraisal.
At Shizencos Vietnam, we put your passion and aspirations first, and are ready to guide you on your path to success in the cosmetics industry. Join us to explore great opportunities in this industry and start your journey with professional support and confidence from Shizencos Vietnam.
ODM DEVELOPMENT PROCESS
(Original development & Design manufacturing)
ODM researches and develops – produces new products based on customers' requirements and needs for new products